Your First Visit at WELCare
---
Chiropractic care is much more than spinal manipulation. The first treatment session will last around 30 to 45 minutes, as a thorough history and exam must be performed to determine if chiropractic care is suitable for the patient. Most follow-up treatment sessions are anywhere from 10-20 minutes, depending on the severity of the issue. Treatment will include soft tissue therapy and joint manipulation to normalize joint mechanics. We offer exercise, dietary, and ergonomic recommendations. Rehabilitation and modalities are also provided as part of treatment: a full package of conservative, non-drug, non-surgical treatment options. Each treatment is customized to meet the specific needs of the patient.
We are also aware of other treatment options and readily refer to other doctors as needed.

Mobilization and Manipulation
---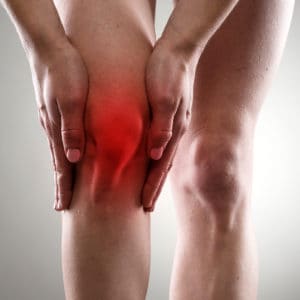 Whether it is joints of the spine or extremities, free motion is essential for proper mechanics. Unfortunately, the body has a tendency to produce areas of stiffness and areas of instability. Stiffness typically leads to compensatory motion elsewhere resulting in tissue overload and injury/pain. Joint range of motion is assessed, and once areas of stiffness have been identified the doctors have the ability to begin to restore proper motion using a range of gentle mobilization and joint manipulation.

Make Appointment
---
---
Myofascial Release
---
Whether it is from acute trauma or chronic overload, tissues have a tendency to develop tough, fibrous areas. These areas are not only a source of pain, but also effect the muscle and joint function. Myofascial release is a technique utilized to assess and treat these areas to reestablish normal tissue quality.

Make Appointment
---
---
Kinesio Taping
---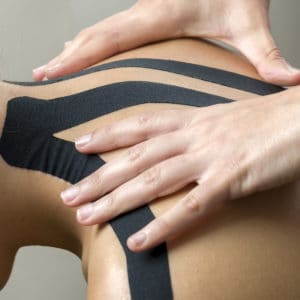 The Kinesio Taping method was developed by Kenso Case in Japan approximately 25 years ago. It has since gained popularity in the United States especially after being showcased during the 2008 Beijing Olympics and up through the 2012 games in London. Kinesio Tape offers patients a different approach to rehabilitation than the traditional athletic tape. It is used over and around muscles in order to assist the muscles and provide support. Kinesio Tape also creates space under the skin to improve circulation and lymphatic drainage and reduce swelling. It provides pain relief by targeting the source of the pain.
Make Appointment
---
---
Nutritional Advice
---
Proper nutrition is essential for not only overall health, but also tissue healing. Chronic inflammation caused by poor diet and deficient nutrient intake is sometimes the barrier to healing injuries and reducing chronic pain. The doctors are able to provide dietary and supplement recommendations to help assist your care.
Make Appointment
---
---
DaVinci® Laboratories
---
For over 35 years, DaVinci® Laboratories has been a leader in nutritional research, product development and innovation from our home state of Vermont. Our dedication to higher integrity, and insistence on superior quality are a reflection of Vermont values. We are a family-owned and managed company and are always willing to assist you in any way possible on matters relating to nutrition. Every day, DaVinci® continues to set new standards for quality and product innovation so we can keep you as healthy and informed as possible.
Raw materials used in DaVinci® products are as natural as possible and are guaranteed to contain no artificial flavorings, preservatives, colors, sweeteners or other foreign agents unless otherwise stated on our labels. Each lot of tablets or capsules is carefully assayed to be sure they meet our product specifications. These assays are available upon request.

We're one of the few companies to offer you truth in labeling. We know
you're honest with your patients, so we'll be honest with you. Pledging total truth in labeling means our family of products contain only the purest and most potent ingredients. Guaranteed.
Our research focuses on the complex relationships that exist among nutrients and the latest advancements in nutrition therapies to develop and produce some of the most significant products available to Holistic Practitioners. DaVinci Laboratories' extensive research into the exciting properties of N,N-Dimethylglycine (DMG) has been unparalleled. Our company has been awarded four patents for DMG's beneficial effect in the areas of immune response and cell support. Our Research and Development Department is under the direction of a Ph.D. Nutritional Biochemist.
We support research being done at the following institutions:
University of Southern California Medical School, Los Angeles, CA
Medical University of South Carolina, Charleston, SC
Institute For Child Behavior Research, San Diego, CA
San Diego State University, CA
Northern Kentucky University, Highland Heights, KY
Southern Florida Medical School, Tampa, FL
University of Bridgeport, Bridgeport, CT
Clemson University College of Sciences, Clemson, SC
University of Vermont, Burlington, VT
---
In The News at WELCare Chiropractic
---
View the latest news and events from WELCare Chiropractic.
View More!
Visit Us Today!
---
308 West Bay Plaza Plattsburgh, NY 12901
---